The Best Gifts for Boaters
'Tis once again the season of giving, and the boaters you love will be looking forward to finding some nautical-friendly treasures under the tree. Boating season is sadly over, but you can put a smile on their disappointed faces with these gift ideas to help get them through the winter.
Waterproof Dry Bag
Boaters want to avoid losing valuables at all costs, so keep everything safe and dry in bags that range in size from pouches to backpacks. You can never have too many for all your gear.
Waterproof Phone Case
Today's sleek, waterproof, floatable cases can handle anything from a few sprays from the wake to an accidental submersion. As indispensable as the boat keys.
Recreational Toys
You're never too old to try something new…even water sports. Water skis, wakeboards, paddleboards, towables, and sea scooters are great ways to give boating an extra kick.
Portable Speaker
Everyone loves to add their own soundtrack to an afternoon on the water. Wireless Bluetooth speakers—splashproof, waterproof or both—will set just the right mood.
Underwater Camera
Underwater photography isn't just for scuba divers. It's fun to test your skills with an underwater camera while snorkeling or swimming. Or better yet, stay dry on the boat and use a remote.
Solar-Powered Phone Charger
Nobody likes a dead phone battery, and there's an abundance of free solar energy on the water. Solar chargers are compact, inexpensive, and some even come with extras such as LED lights and a compass.
Multi-Tool
These aren't your dad's Swiss Army knives. Today's multi-tools are packed with screwdrivers, pliers, wire cutters, can openers, and even saws.
Binoculars
Binoculars and spotting scopes (small, portable telescopes) bring the shoreline into focus, help with navigation, and make an afternoon of wildlife watching a real treat.
VHF Radio
Cell phones die, get damaged or lose signal. If something goes wrong on the water, a VHF radio—handheld, fix-mounted or both—keeps help close at hand.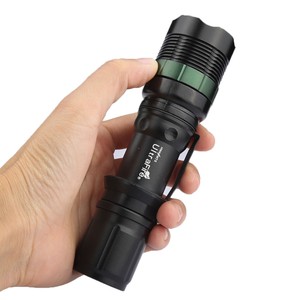 Headlamp and Flashlight
Every boat needs a full safety kit, and headlamps and flashlights (with fresh batteries) are essential equipment. If you're caught on the lake after dark, there's no greater friend than a flashlight.